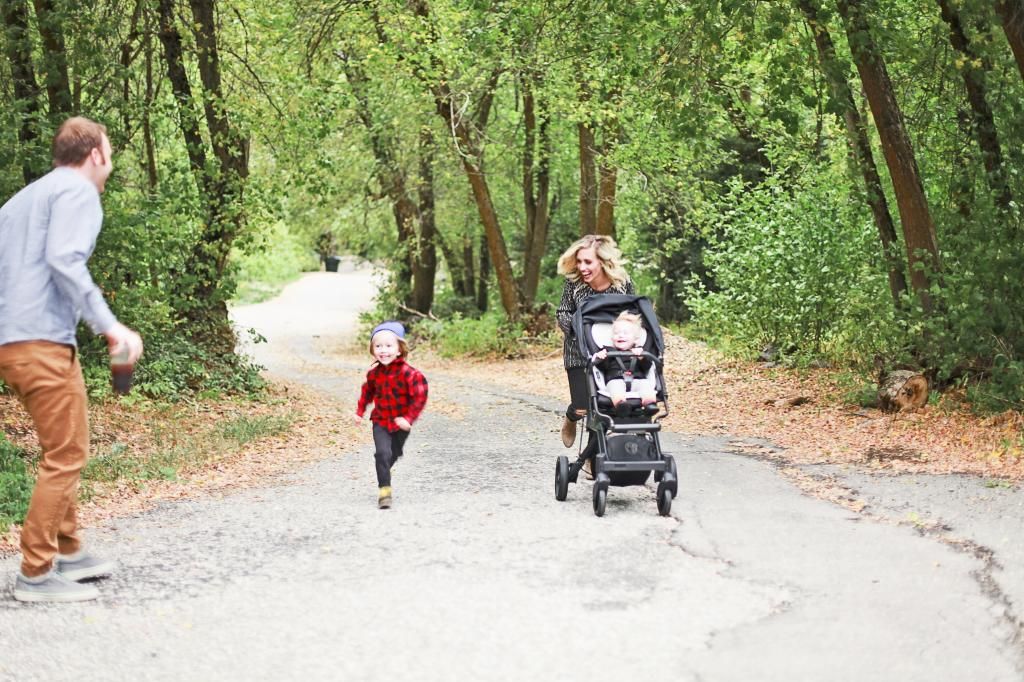 -----A few of my favorite things as of late-----


- the mountains - stroller races - crunchy leaves - monkey wars - this song on repeat - vanilla flavored tootsie rolls - black everything - blonde hair (how ironic) - fresh sheets from the dryer - costco apples - journaling -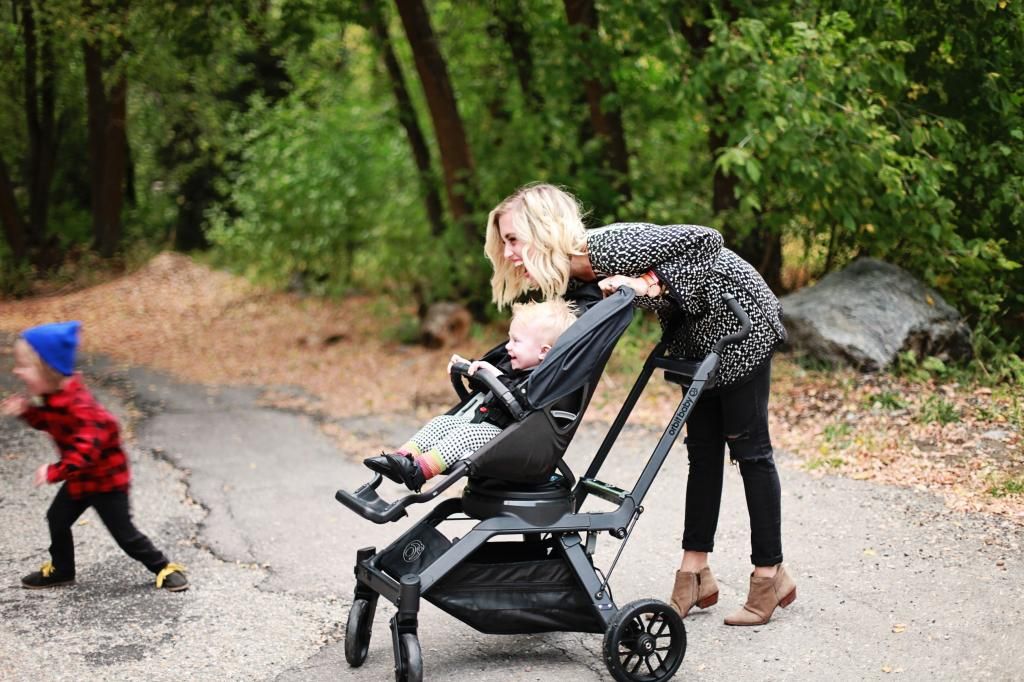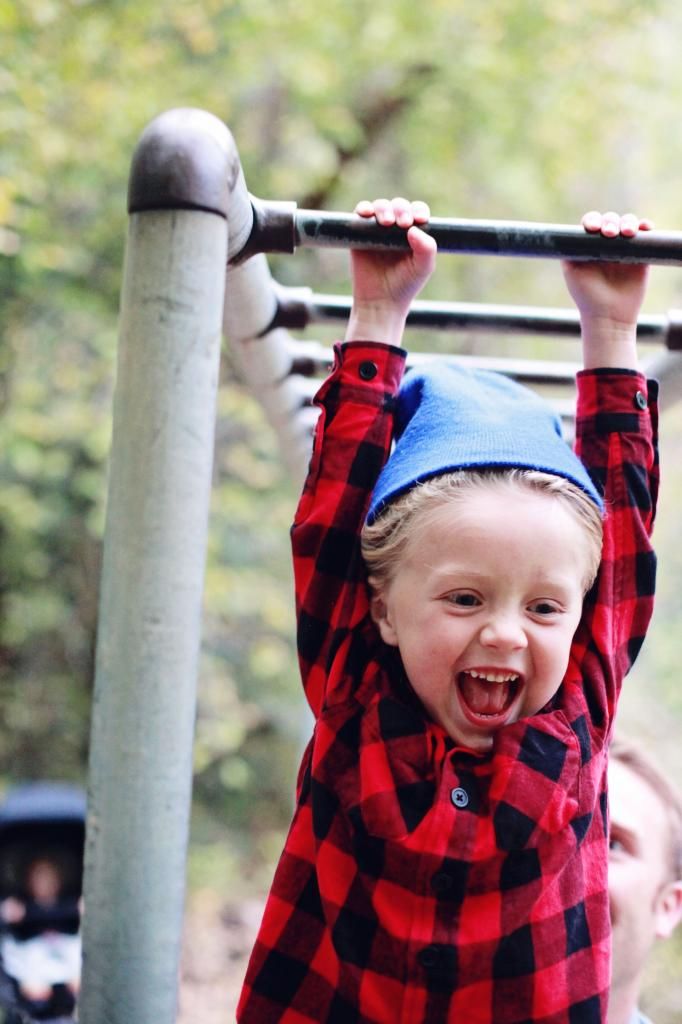 We made it to the top of the canyon riiight before the sun went down. How lucky are we to have this amazing canyon pretty much right in our back yard? WITH MONKEYBARS?! #forgetaboutit One day we will build a cabin in the mountains, recruit all our family + carry on with life like normal. Wouldn't that be the good life? Not a trouble in the world, I just know it. ;)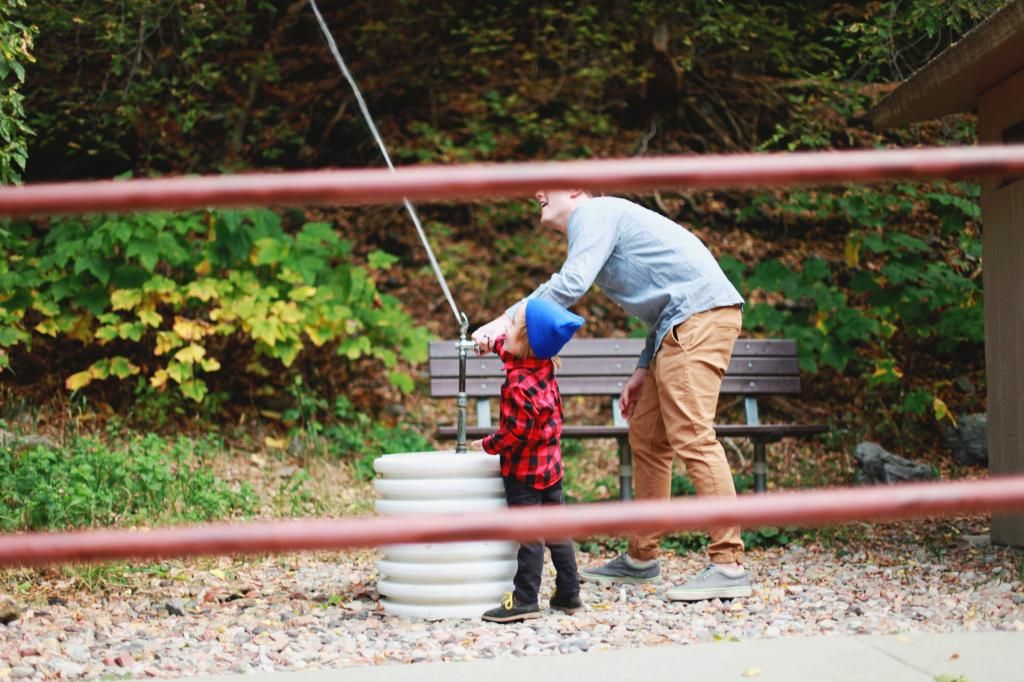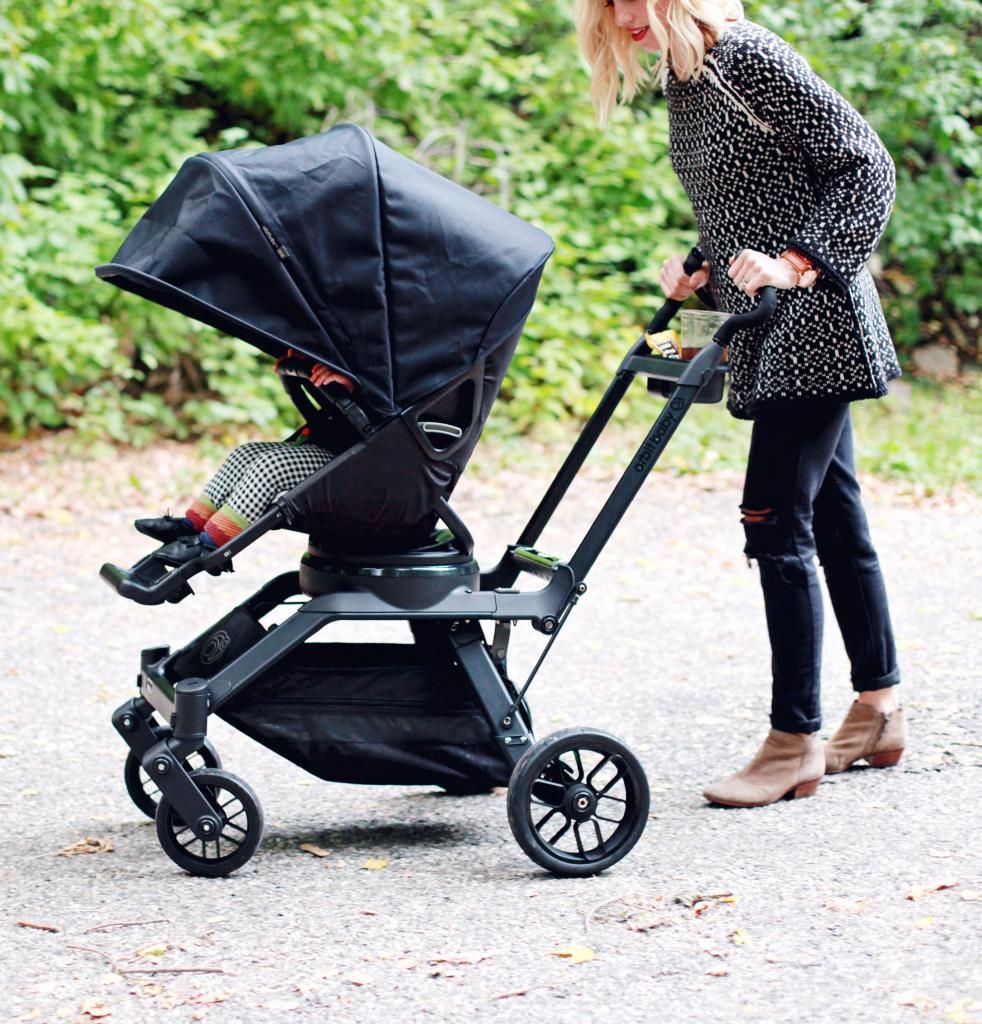 One thing I love about our family esthetic right now is how everything turns into a game. In some form or another you'll hear "Let's see who can hold on the longest. Who can get back to the car the fastest. Let's race mom. Who can guess how many red fruit snacks are in this pack, etc" Jon was born with this playful trait, but to see it developing in Jonah+ Riggs just makes me smile. I could watch them together all the day long.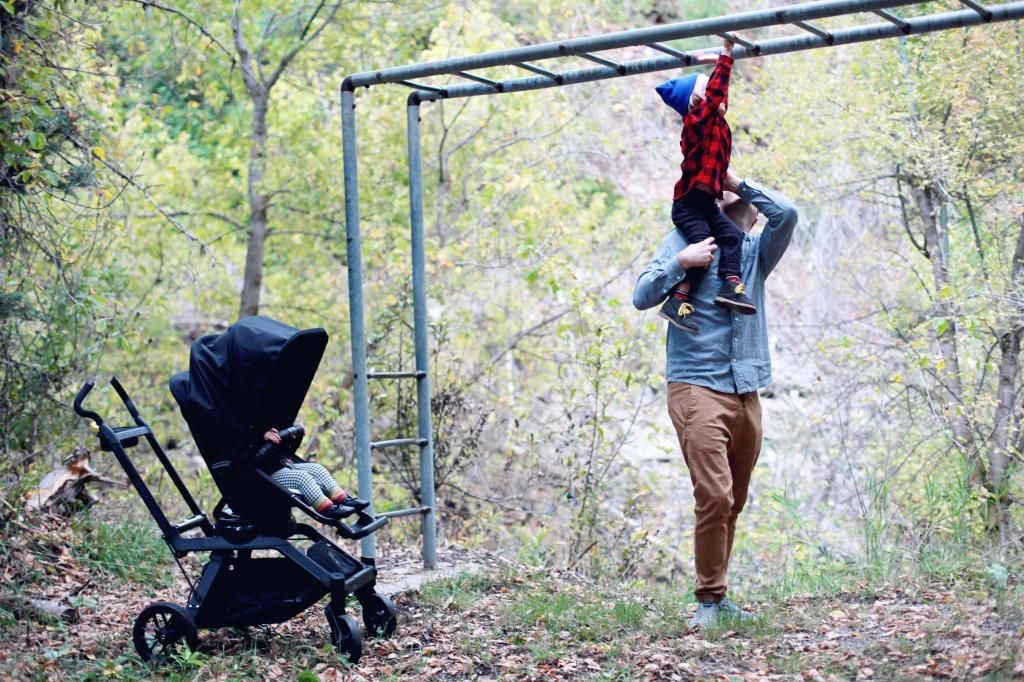 This drive up the canyon was our first real adventure with our Orbit stroller. We've had our
Bugaboo Donkey
since Riggins was born + I really have loved it. We just felt like heading back to a single stroller was the best call for our family. Jonah is getting older + more independent which also means he isn't all for being harnessed down in a seat too often. The
kick-board attachment
is going to be our best friend (especially since J can drop into a bowl on his skateboard already!! What!? I can't even do that.) I've become accustomed to packing the car with bikes, bags, costumes, snacks, the kitchen sink + every baseball bat we own every time we leave the house. Proudly adding professional packer to my motherhood credentials because there isn't normally any room to spare in the trunk. B-b-BUT, not with the Orbit. The way that it folds up so nicely (AND easily) has really been a hi-light for me because it never has to leave the trunk. Not even for a costco trip. Booooooyaaaa grandma! Jon was sold on the cupholder, Riggins was sold on the fruit snack compartment, Jonah the kickboard + myself, the one handed folding effort + the sleek design. We love being part of the Orbit fam!