Ohhhhhh Halloween. I laugh to myself whenever I think about the silly holiday. I can't decide exactly what it is about Halloween that I don't really like, but for whatever reason it's not my favorite. I think I must set my expectations too high before it gets here. Or maybe it's just my poor time management skills that leave me running around an hour before the party because I burned the majority of my planning time pinning 78,342 family costume ideas + didn't end up using a single one of them? Either way, when it came right down to it, we had a ball this year on Halloween.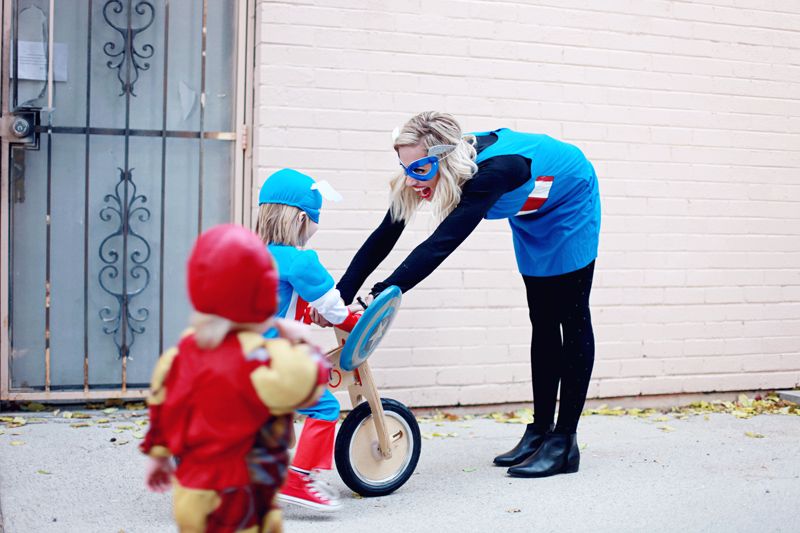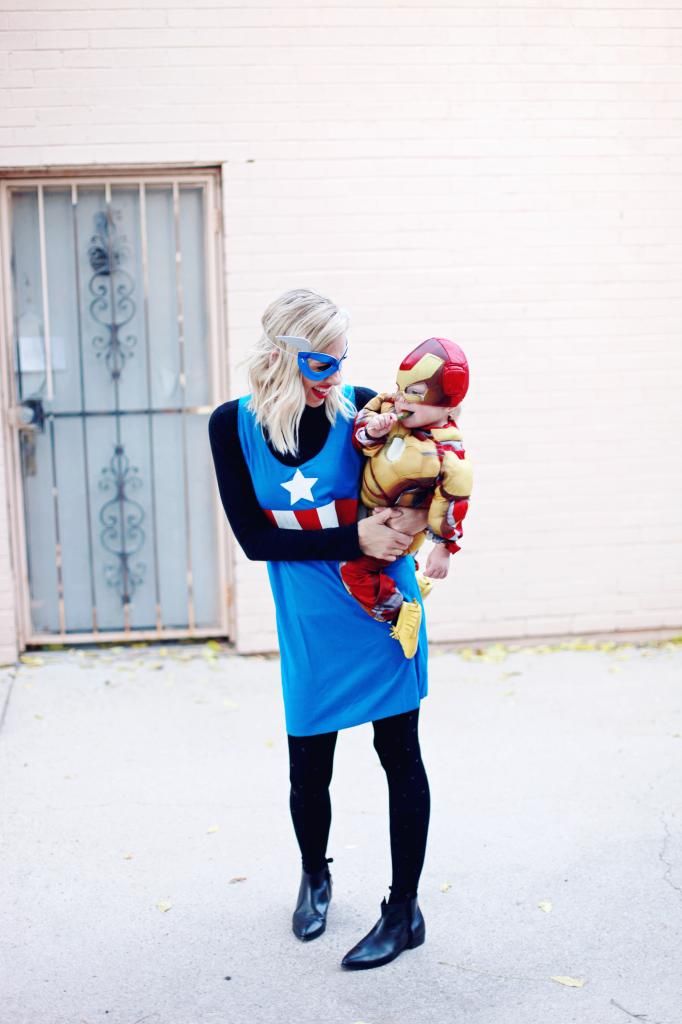 Jonah reeeeeeally wanted to be Captain America. From there, things snowballed into an Avenger theme for the rest of us. Not going to lie, I don't know much about superheroes. Jonah has taught me most things that I currently know. Which is kind of interesting because we don't really let him watch it? Doesn't really add up so I'm convinced that boys are just made with superhero instincts. I mean, he has a different voice for each character + Riggy is following right in his footsteps. They save the day all the day long.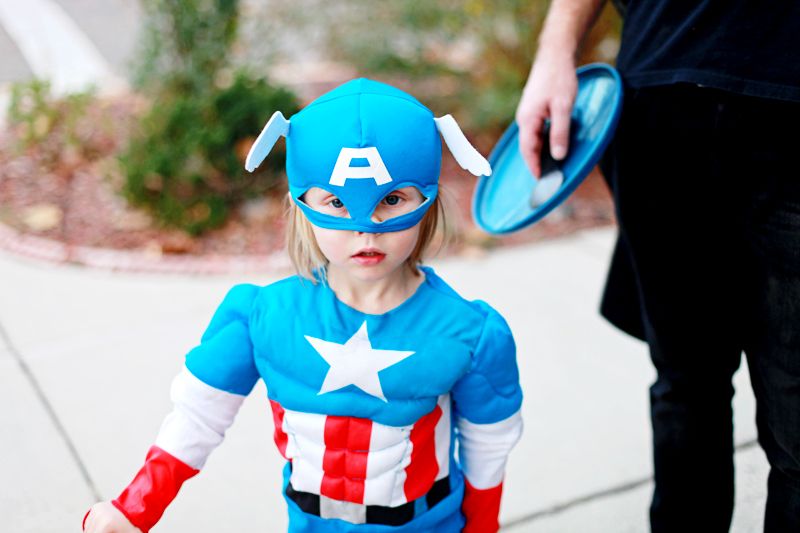 We drove up to Grandma Larsen's to spend the night with all of my cousins. I will never forget the look on Jonah's face when Grandma opened the window dressed as a witch, the way his mask scrunched his nose, or the way all the kiddo cousins ran from door to door practicing their best "trick or treat" between stops. We loved loved it. My goal is to always let our kids choose what they want to be for Halloween. Hopefully they're more creative than their mom I am in the costume department. We'll see what next year brings!